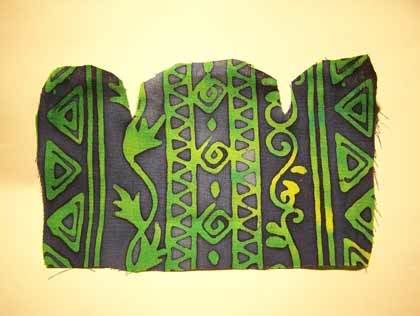 Pattern piece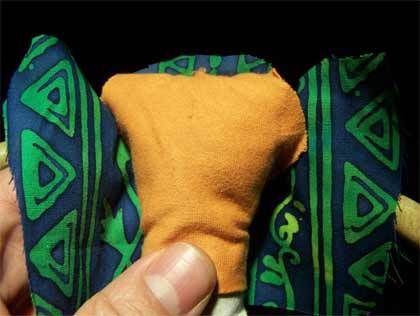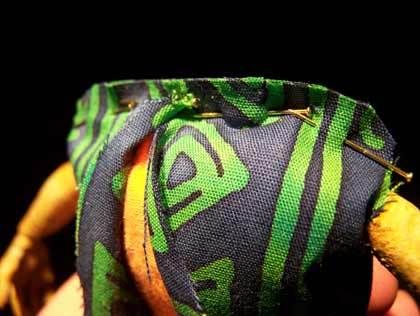 Pinned and trimmed, ready to stitch
Foam Tack glue by Woodland Scenics is used for all hems. It looks and smells just like Elmer's Glue-all, but it's about twice as thick, and it tacks up instantly. That's why I like it for jobs like this, you don't need to hold things for very long, if at all. And it's very flexible.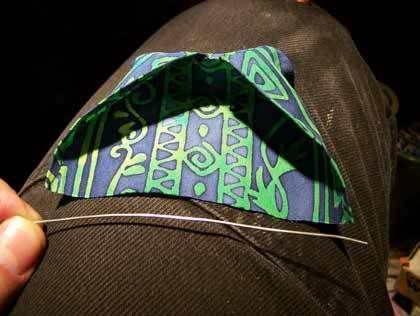 A piece of wire goes in the bottom hem to help control the shirt and make it animatable
Hey Shelley! Lookie how I did the sleeves! Good idear, huh??! Sleeves are entirely glued on, no stitching involved. Nice and simple, the way I likes it!
I just have to figure out how to make him a collar and possibly add a few more details and he's ready to rumble. Not perfect.... the seam along the top edge is kind of screwed up, and you can almost see the upper edge of one of the sleeves, oh and making the bottom hem shortened the shirt so much if he bends over at all you can see the shoddy job I did on the back of his orange undershirt. But it looks good at 60 yards on a galloping horse!