Tonight I finally figured out something that's been bugging the crap outta me for years! I used to take totally crap pics of anything shiny or metallic, like this bronze-coated sculpt I did a few years ago: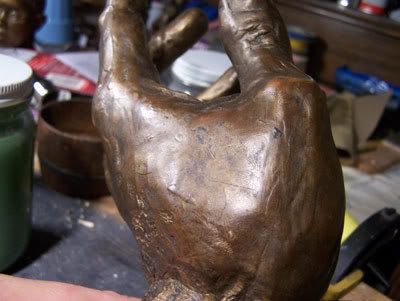 The glare is so bad it destroys the surface, which in real life looks great! As a result I was always unable to post (decent) pics of these bronzed sculpts when i wanted to show them off. Well I finally decided to try pointing the lights completely away from it, and putting a bright background behind it so the camera cuts exposure levels. Here's the result: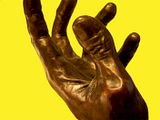 (Click tiny thumbnail to see larger version)
The camera told me there wasn't enough light for a good exposure, but I taunted it and snapped away anyway. Guess I showed it who's boss, huh?