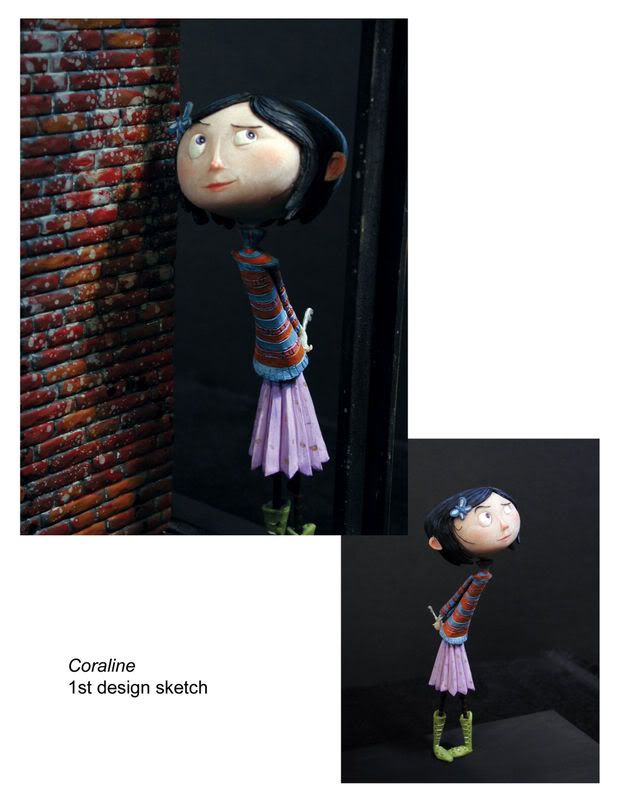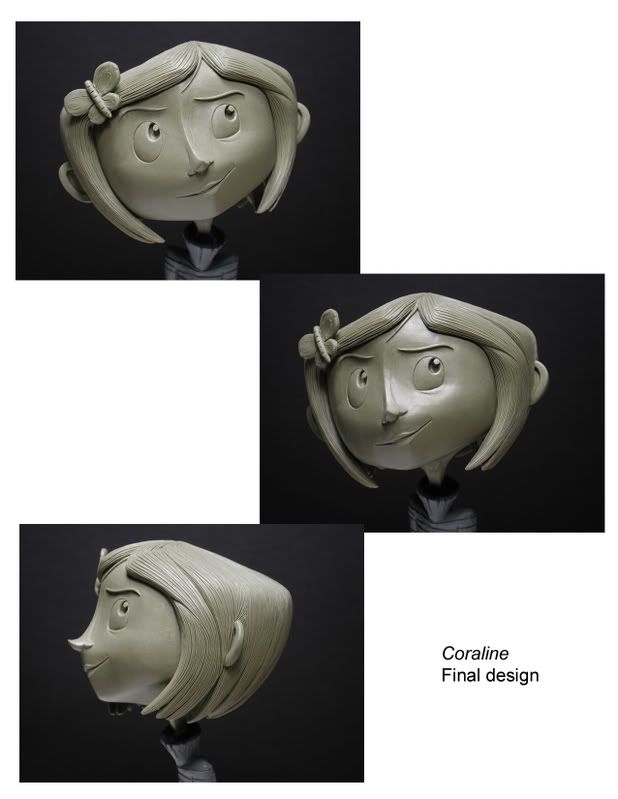 Wowsers!!! Check out the amazing maquettes and sculptures from Coraline at the
Bard Sculpture Studio site
!! You can see Coraline characters and sets in galleries 1 through 4 I think, plus possibly elsewhere (I haven't looked through it all yet). Lots of other incredible sculpture and concept work all over the site too... this is one to explore with relish!
Also be sure to check out the
Wieden & Kennedy blog
for more behind the scenes goodness. This is the advertising agency who masterminded the Coraline Mystery Box campaign that took the web by storm. Ok maybe the Visual Companion book sucks (so I keep hearing anyway), but this time around there's a huge wealth of information on the web for us to whet our appetites on. Be sure to check out
my buddy Sven's blog
for
pics of the inner workings of the puppets
. Man, I can't believe I still haven't seen this.... everyone is saying it's Selick's absolute masterpiece and that it even trumps the Nightmare Before Christmas....