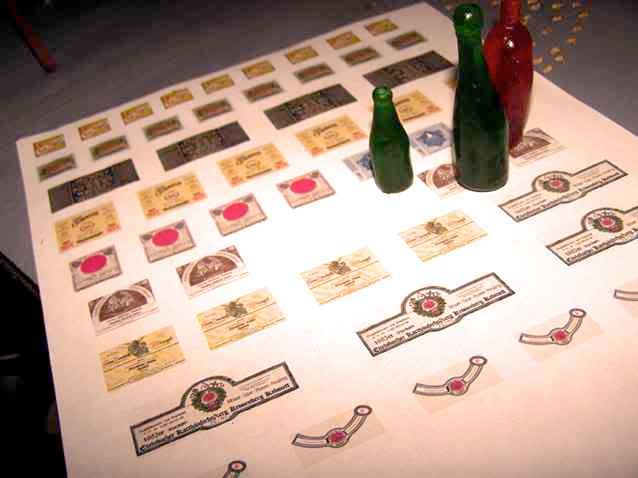 Yes, once again, I'm printing out tiny little labels, all stolen shamelessly from the intrawub---- well, some with extensive modification.
Can't really do much with them though till Im done animating my current scene... it wouldn't do to have bottles disappearing and jumping around randomly! I actually did grab one bottle on the set before I realized what I was doing... need to try to get it back in place via Framethief. And I even had it hotglued down... my heart sank when I felt that glue bond snap suddenly! But at least it was only ONE bottle... and I ended up taking a few from the far end that are off camera for measuring.
Just wanted to post this to show I am back to work on my film now... Prammaven, call off the claydogs!!
This film has seen me through a lot of growth so far, and some serious upgrades of studio equipment and animation skillz. But it's time I get it done. Long-term goal is by the end of the year, but I hope to finish it before winter sets in and free myself up to start in on something else.