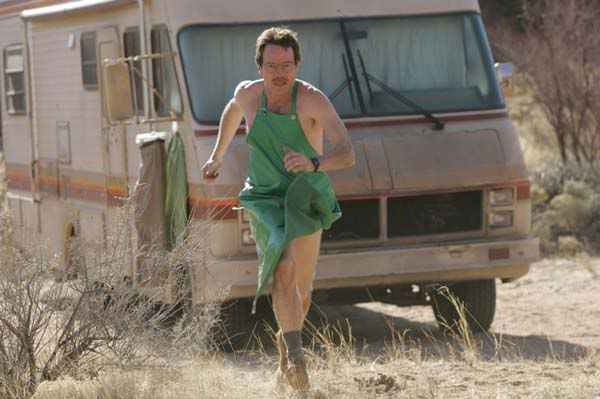 Breaking Bad is my favorite show... and the best-written one I've ever seen. In my quest to learn as much as I can about writing, I decided to seek out what I can find online about the writing for this powerful character-driven drama. Here's an excellent interview with the creator and head writer:
Vince Gilligan interview @ Writing for Performance
-- and if you look closely at the bottom of the page, you'll find a link to the script for the pilot episode. I'll copy the link here:
Breaking Bad pilot script
. It's amazing how perfectly worked out everything already is in the script... it's polished up to perfection! Apparently the years of writing for the X Files with Chris Carter learnt him a few things. The characters are all there fully realized... but some of the minor differences from the actual episode are fascinating as well. A setting or two are different, a few lines of dialogue, and Jesse Pinkman's name was originally Marion Dupree. Strange... though his character shines exactly as it will in the episode itself.
This script shows how to write character driven ACTION.
And I'll just drop a few more links here for related goodness:
Vince Gilligan teases the new season of Breaking Bad @ The Futon Critic
Q&A - Bryan Cranston (Director) @ AMCTV.com