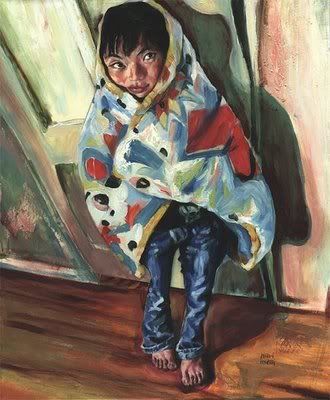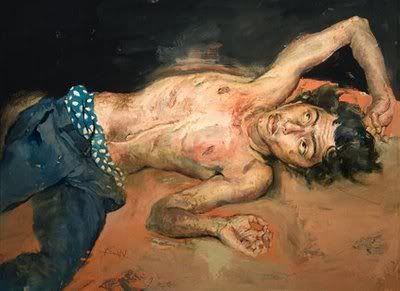 If you've been with me for a while, you may have seen me rave in the past about the work of contemporary artist
Kent Williams
. Definitely one of my favorites on the scene today. He did
one
of the images above. Can you guess which one? Hint.... it's not the top one, as much as it looks like his work. I could
Almost
have been fooled had I not known it was actually the work of his wife, Mari Inukai.
There's a remarkable similarity in their approach, which really messed with my head when I first discovered her work (which actually was through the Totoro Forest website I posted about recently). To see more of her work, check her blog at
SEKAISEIFUKU
or her website at
MariInukai.com
.
They must have really learned and developed alongside each other.
In unrelated news, I must report that I don't expect to have anything accomplished for Monster Month, barring some unforseen burst of creativity. But hey, at least I did spend my month doing something creative.... I made some new friends! Been spending the majority of my free time with Rose and Cliff (yes, their real names.... very evocative and imagistic, no?). So, no monsters, but one monster hangover a while back....